Hide Your Braces
Not Your Smile
Offering Invisalign® & Invisalign Teen® To Achieve Your Dream Smile Conveniently & Discreetly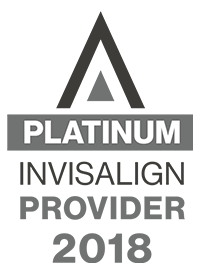 REQUEST YOUR FREE INITIAL CONSULTATION TODAY!
What Makes Shafer Orthodontics Different?
We accept most insurances at our orthodontic offices in Champaign and Mahomet. With this, if your insurance covers your braces and orthodontic treatment, you will receive the benefit of reduced personal costs. We believe that orthodontic insurance is not only a benefit to you, but to your child as well!

At Dr. Shafer's orthodontic offices, we differentiate ourselves by creating a comfortable environment, filled with smiles delivered by our orthodontics team. Your smile is our top priority! Many patients may not look forward to wearing braces, but after one visit to our orthodontics office, we know you'll change your mind and tell your friends!

Straight Teeth Up To 50% Faster
Your orthodontic treatment time decreases with AcceleDent Aura, which Dr. Shafer uses to accelerate the movement of your teeth up to 50%! This technology works by inserting the Mouthpiece – fitted around your existing orthodontics – and turning on the Activator for 20 minutes every day. AcceleDent Aura speeds up tooth movement by using SoftPulse Technology™. Faster tooth movement can even help to make your orthodontics more comfortable!

We understand that your time is both valuable and important. We don't want to keep you or your child waiting for your scheduled appointment! Dr. Shafer and his orthodontics team are happy to offer you virtually no wait times in our Champaign orthodontics office and our Mahomet orthodontics office! We ensure that you have ample time for questions with your orthodontist, Dr. Shafer. Not only will you not feel rushed, you will experience no wait time.

It is our mission to provide you with affordable, high-quality braces and orthodontic treatment that fits your budget! In saying that, we offer an array of payment options for braces to meet your needs. We accept cash, checks, all major credit cards. We even offer 0% financing!

In addition to our years of orthodontic treatment, we believe that giving back to the community in which we work and live is important. Our orthodontics team is known for their contributions that include walking in the Making Strides Illinois Breast Cancer Walk, teaching good oral hygiene habits to the public, as well as sponsoring local charities. We are also known for providing both a fun and exciting orthodontic experience to you and your child! Our orthodontics team is dedicated to matching your lifestyle with the best treatment plan and warmest environment.
Read What Some Of Our Happy Patients Are Saying…
I can't say enough wonderful things about their office! The upbeat, friendly vibe everyone has is infectious. They get you in and out and the wait is next to nothing. They keep you informed of your child's progress. It's definitely not the orthodontic experience I had as a kid. A+
-Sherry

Dr. Shafer and his staff provide such a warm welcome in their offices. They give a thorough explanation of everything they will be doing and are doing before each appointment and after. To keep parents and patients in the loop they re-iterate at each visit what is going on and how it's a step closer to the ultimate goal of straight beautiful teeth and a superb smile. Our first child had braces from his office and Dr. Shafer's work was so satisfying with no complaints that we chose to take our second child there to start the orthodontic adventure with Dr. Shafer and his staff. Thank you Dr. Shafer and staff for your hard work, dedication and determination. Our family appreciates it more than you will ever know!
-Angie

Dr. Shafer and his talented staff can truly work miracles with teeth! I went there feeling skeptical about whether Invisalign could fix my horrible overbite and severly misplaced teeth. I am 50 years old and did NOT want braces. Invisalign + Acceledent fixed my bite and smile in about 36 weeks, far shorter a time than I anticipated. I strongly recommend Dr. Shafer for all your orthodontia needs.
-Grant

PROUDLY OFFERING MODERN DENTAL ADVANCEMENTS…


REQUEST YOUR FREE INITIAL CONSULTATION TODAY!