Champaign & Mahomet, IL's Favorite 5-Star Rated Orthodontist For Braces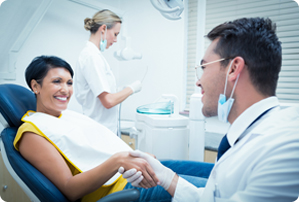 Our biggest compliment occurs when a dentist or patient refers another great patient like you. Whether you were referred by your dentist, a friend or a loved one, they understand the importance of high quality orthodontic treatment.
The first step to see which braces or orthodontic treatment you may potentially need is to schedule your Shafer Smile Assessment. You may find out, that you may not even need braces.
During your Shafer Smile Assessment, we will perform a comprehensive exam, take digital x-rays, and provide you with a complete consultation for orthodontic treatment. After educating you on your options in treatment, Dr. Shafer will gladly discuss what orthodontic treatment, if any, is the best fit for you. The Shafer Smile Assessment is normally $250. For a limited time, take advantage of this $250 Savings Certificate which guarantees your initial visit is 100% free.