A Trusted Orthodontist Offering Adult Braces & More in Tolono, Champaign, & Mahomet, IL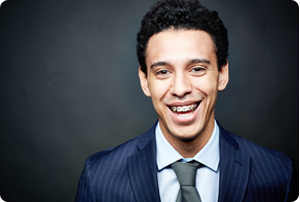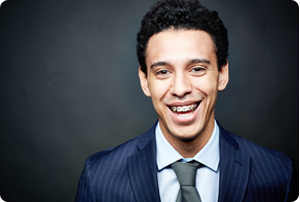 If you are looking for an orthodontist in Tolono, Illinois, turn to Shafer Orthodontics. We are a trusted orthodontic provider that offers the most advanced orthodontic treatment for adults and children in Tolono, Champaign, Mahomet, and surrounding areas. Our orthodontic treatments include Invisalign, metal braces, clear braces, Damon self-ligating braces, and even accelerated treatment options to straighten your teeth up to 50% faster.
Who We Are
At Shafer Orthodontics, we understand that choosing your orthodontist is a big decision, and we hope to make it easy for you. In our office, you'll find a team of friendly professionals, including top-rated orthodontist Dr. Robert Shafer, who are dedicated to giving the best orthodontic care possible. We strive to provide personalized care to ensure that each of our patients has an enjoyable treatment experience. Furthermore, our satisfaction guarantee means that if you are not completely satisfied with your treatment, we will do everything we can to make it right. We also offer a complimentary, no-obligation consultation for new patients to get the information they're seeking.
Our Orthodontic Services
We offer a wide range of orthodontic treatments, including traditional metal braces, clear braces, and Invisalign. Our metal braces are the most common type of braces and are known for their durability and effectiveness. Clear braces are a popular choice for patients because they are virtually invisible and blend in with your teeth. Invisalign is especially popular among teenagers because it uses clear aligners that are barely visible, making them a discreet option for orthodontic treatment. Lastly, our Damon self-ligating braces use a unique sliding technology that allows for faster and more comfortable treatment.
Adult Braces at Shafer Orthodontics
Orthodontic treatment is not just for children and teens. In fact, at Shafer Orthodontics, we believe it's never too late to work toward your dream smile, which is but one reason why we're the stand-out choice for adult braces in Tolono, Champaign, or Mahomet. Adult braces can offer many benefits, such as:
Addressing missing teeth
Closing spaces between teeth
Improving oral health by making it easier to brush and floss
Creating a more comfortable bite, making it easier to chew
Aligning the teeth to create a more beautiful smile
Get Started Today
Shafer Orthodontics is the top orthodontist in Tolono. If you're looking for adult braces or another type of orthodontic treatment, you can trust our capable team. Call 217-305-4459 or fill out our online contact form today to schedule your no-obligation consultation. We have convenient locations in Champaign and Mahomet.