Why Dr. Shafer For Braces?
Champaign & Mahomet, IL's Favorite Orthodontics Office For Braces & Invisalign
Most Insurances Accepted For Braces & Orthodontics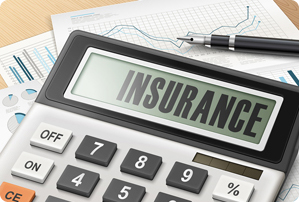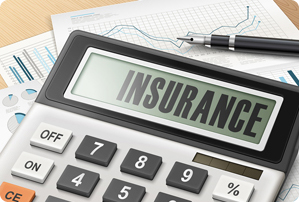 We accept most insurances at our orthodontic offices in Champaign and Mahomet, IL. With this, if your insurance covers your braces and orthodontic treatment, you will receive the benefit of reduced personal costs. We believe that orthodontic insurance is not only a benefit to you, but to your child as well.
Flexible Payment Options For Braces & Orthodontic Treatment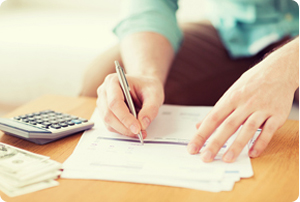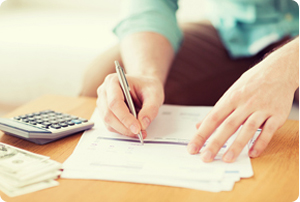 It is our mission to provide you with affordable, high-quality braces and orthodontic treatment that fits your budget! In saying that, we offer an array of payment options for braces to meet your needs. We accept cash, checks, all major credit cards. We even offer 0% financing! For a limited time, we are also offering $0 down & monthly payments as low as $129 per month, for up to 36 months!
Straight Teeth Up To 50% Faster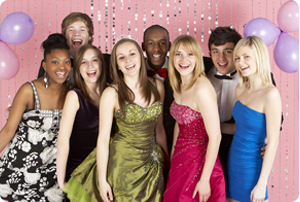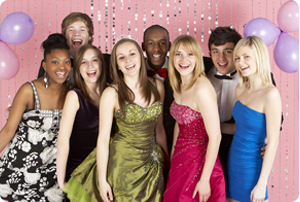 Does the thought of extensive amount of time in braces sound like too much of a hassle? Well, technology today offers a new solution with up to 50% faster treatment time. Dr. Shafer offers 3D imaging through i-CAT Cone Beam which allows us to provide your fast, comfortable, and the most effective imaging. Our team also uses iTero Technology to create impression for your Invisalign product.
Additionally, your orthodontic treatment time decreases with AcceleDent Aura, which accelerates the movement of your teeth up to 50%! This technology works by inserting the Mouthpiece – fitted around your existing orthodontics – and turning on the Activator for 20 minutes every day. AcceleDent Aura speeds up tooth movement by using SoftPulse Technology™. Faster tooth movement can even help to make your orthodontics more comfortable.
Advanced Technology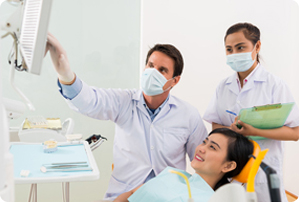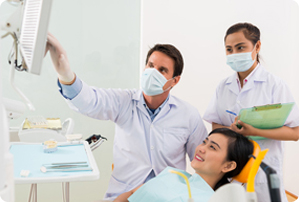 Orthodontist, Dr. Shafer uses the most advanced technology available today.  From 3-D imaging so that you can speed up braces to be taken off in a fraction of the time, Dr. Shafer and his orthodontics team have the latest technology to ensure you get your braces off faster and have a more accurate treatment. Specifically, we can accelerate your orthodontic treatment through AcceleDent Aura.
Friendly, Welcoming Orthodontics Team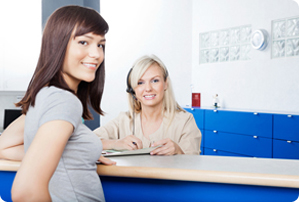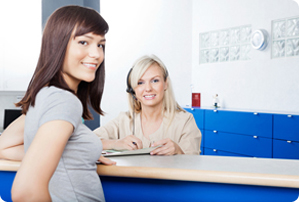 At Dr. Shafer's orthodontic offices in Champaign and Mahomet, IL, we differentiate ourselves by creating a comfortable environment, filled with smiles delivered by our orthodontics team. Your smile is our top priority! Many patients may not look forward to wearing braces, but after one visit to our orthodontics office, we know you'll change your mind and tell your friends!
Orthodontic treatment doesn't have to be boring with the Shafer Orthodontic Patient Rewards Program, which allows you to earn points. You can then redeem your reward points for great prizes, playing games or even enter contests! To get started with your rewards program, ask one of our orthodontic team members.
We Respect Your Time At Our Champain & Mahomet, IL Orthodontic Offices
We understand that your time is both valuable and important. We don't want to keep you or your child waiting for your scheduled appointment! Dr. Shafer and his orthodontics team are happy to offer you virtually no wait times in our Champaign orthodontics office and our Mahomet orthodontics office! We ensure that you have ample time for questions with your orthodontist, Dr. Shafer. Not only will you not feel rushed, you will experience no wait time.
Gag-Free Impressions
We offer you faster turnaround times, fewer fit issues, and no messy, unpleasant impressions with iTero. This technology allows us to capture images of your teeth and bite and make changes immediately, skipping the traditional discomfort and providing more accurate impressions. In addition, get a feel for how your teeth will look after treatment through Outcome Simulator which allows you to see your potential after-treatment smile.
Satisfaction Guarantee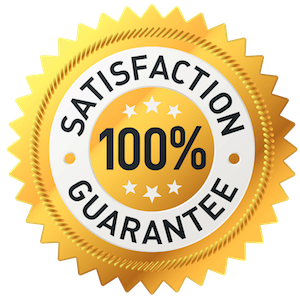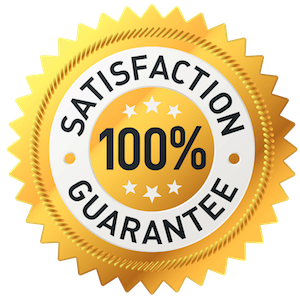 You should never need re-treatment with our satisfaction guarantee, even if you forget to wear your retainer. You will never pay for braces twice. Dr. Shafer and his orthodontics team are here for you!
Diamond Plus Invisalign Provider In Champaign & Mahomet, IL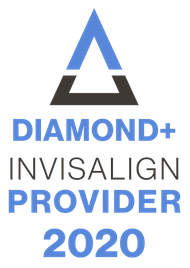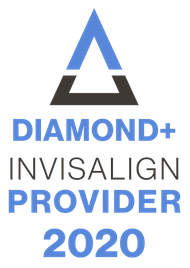 Selecting the right orthodontist for you or your child is a very important decision. You want to choose an orthodontist or dentist that you have a good relationship with and can understand and provide the treatment outcome you're looking for.
As an Diamond Plus Invisalign Provider in Champaign and Mahomet, IL, Dr. Shafer has achieved a significant level of experience in treating patients with Invisalign. This status shows that he has achieved the highest level of recognition with the Invisalign system putting him in the top 1% of Invisalign providers in the entire country.
Earning the title of Invisalign Diamond Plus provider is not for any ordinary orthodontist. This award helps you find an experienced and trustworthy orthodontist in Champaign or Mahomet, IL. In addition to being a Diamond Plus Provider, Dr. Shafer is also an Invisalign Teen Provider, demonstrating his above and beyond success.
If you are looking for an Champaign orthodontist or Mahomet orthodontist to treat either you or your child and want to ensure that you have the most highly qualified orthodontic care to treat your smile with Invisalign, then Dr. Shafer and his team can bring your smile to life.
Champaign & Mahomet Orthodontist With A Great Reputation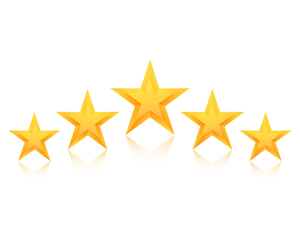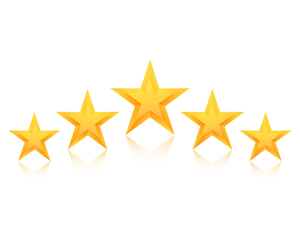 In addition to our years of orthodontic treatment, we believe that giving back to the community in which we work and live is important. Our orthodontics team is known for their contributions that include walking in the Making Strides Illinois Breast Cancer Walk, teaching good oral hygiene habits to the public, as well as sponsoring local charities. We are also known for providing both a fun and exciting orthodontic experience to you and your child! Through contests and our patient rewards program, you will experience the most elite service. Our orthodontics team is dedicated to matching your lifestyle with the best treatment plan and warmest environment.