Champaign & Mahomet, IL's Favorite Orthodontist For Invisalign, Metal Braces, Clear Braces & Damon Braces
Dr. Shafer, Champaign and Mahomet, IL's favorite orthodontist offers the most advanced braces, including Invisalign, metal braces, ceramic braces and Damon braces. We even offer accelerated orthodontic treatment options. Get straight teeth up to 50% faster with Dr. Shafer!
Call 217.305.4459 today for your no-obligation consultation for braces at our conveniently located orthodontic offices in Champaign and Mahomet, Illinois (IL)!
Learn more about the types of braces for children, teens and adults below.
Metal Braces
Metal braces are the most common type of braces. Metal braces are strong and withstand most types of orthodontic treatment. Today's metal braces are smaller, sleeker, and more comfortable than ever before. With metal braces, you are able to choose colors and tie in wires to personalize your orthodontic treatment.
Clear Ceramic Braces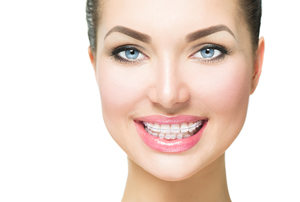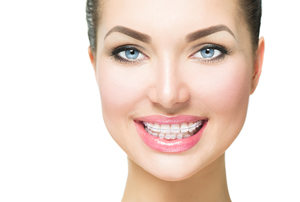 Clear ceramic braces are made of translucent (clear) material. They are most popular with adult patients, due to their cosmetic appeal. The only drawbacks to ceramic braces are that they are more fragile, and the elastic ties can discolor between orthodontic visits.
Invisalign
Invisalign is a series of clear overlay templates called aligners that have been created by computer simulation to gradually move your teeth without traditional wires and brackets. The clear aligners give you more comfort and have no metal to cause mouth abrasions during treatment. Invisalign is available to adult patients with certain orthodontic bite problems. Hardly anyone with notice you straightening your smile.
Orthodontist, Dr. Shafer is a designate Platinum Invisalign Provider in Champaign and Mahomet, IL, placing him among the top 1% of orthodontists in the nation. The Invisalign system combines 3-D computer graphics technology with the traditional science of orthodontics. Many people wonder if Invisalign is right for them, we say why not call today to determine which orthodontic treatment is right for you?
Invisalign Teen


Allow Invisalign Teen to help transform your smile using clear aligners so your teenage memories can be captured with confidence. Invisalign Teen clear aligners are removable and virtually invisible, which means you can straighten your teeth without anyone knowing. You can still eat and drink what you want. Also, you can brush and floss normally to maintain healthy gums and teeth, and there are no wires, metal or brackets to cause mouth abrasions. By using its advanced technology, Invisalign Teen can treat a broad range of dental and orthodontic conditions (crowded teeth, crossbite, overbite, underbite), which, in the past, were usually treated with traditional metal braces.
Damon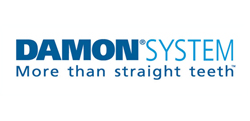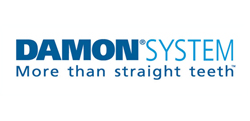 Damon braces utilize (sliding-door) technology known as "self-ligation" that allows the wire to slide back and forth within the bracket.  Self-litigation means better hygiene for you and decreases your chance of getting gum disease, which may occur with the use of rubber bands.
No elastic or steel ties are used with Damon braces. This technology creates less friction and results in greater comfort for you, the patient. In addition, Damon braces often reduce both your treatment time and the number of adjustments that you usually have performed.