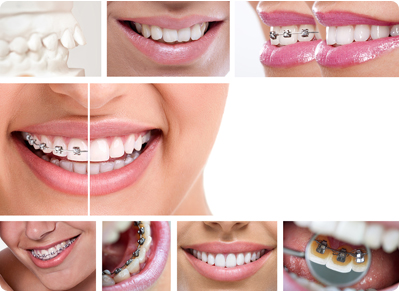 Favorite Orthodontist Explains The Evolution of Orthodontics  
Does an expensive dress or pricey haircut change who you are? Are you truly more beautiful with three coats of mascara and the perfect selfie lighting or are you just closer to achieving what you think society wants to see? Are you hiding your smile because you're afraid people will judge your crooked teeth or is the judgment you fear most coming straight from yourself? As it turns out, what happens in our Mahomet, IL orthodontics office may have more to do with society's beauty standards than some orthodontists realize.
The Celebrity Effect
When asked, most people can name at least a handful of celebrities who have drastically changed their smiles. For many stars, these changes alter their entire demeanor – they smile bigger, walk taller, and talk with renewed confidence – and fans clamor for similar results. The problem with comparing your "before" to Beyonce's "after" is that you're comparing your reality to her carefully constructed image. In addition to tons of time spent in their orthodontic office, celebrities like Beyonce also undergo regular teeth whitening sessions, wear makeup designed to set off their pearly whites, and if all that isn't enough, their pictures are subject to the ultimate image-altering effect: airbrushing. Do you still think you're giving your own real-world smile a fair shake?
Achieving Your Ideal Smile 
When you first sit down with your orthodontist in Mahomet, IL, forget who you want to look like and banish the latest model-filled magazine covers from your mind. Instead, imagine the best version of your own teeth and describe to your doctor what that smile looks like. There is no one else who can be you, so what decide what exactly being you means? After all, you're 100 percent unique and you deserve a smile to match. 
The next time you see the blinding white of a celebrity's manufactured smile beaming down at you from a billboard, remind yourself that what you see is almost impossible to get. We encourage you to embrace your own ideal smile, and when you're ready, our orthodontic office in Mahomet is here to help you do just that. Call us at 217.586.2030 to schedule your first consultation with our Mahomet orthodontist today!
---
About Shafer Smiles
Mahomet, IL's Favorite Orthodontist Specializing In Braces And Invisalign
Dr. Shafer, Mahomet, IL's favorite orthodontist offers a variety of braces and orthodontic solutions to give you the best smile ever. This includes traditional metal braces, Invisalign, Invisalign Teen, clear braces, and Damon Smile braces.
Call 217.586.2030 today to schedule an appointment at our Mahomet, IL orthodontics office. Get the smile you've always dreamed of with Shafer Smiles!