Get Straight Teeth up to 50% Faster With Orthodontist, Dr. Shafer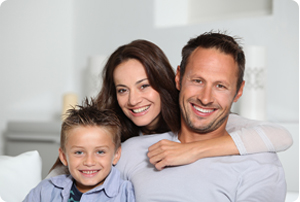 You are probably wondering how to improve your or your child's smiles. Orthodontist, Dr. Shafer is here to serve you! Whether you want to take the traditional route with metal braces or try Invisalign treatment, you will be able to find the right treatment option for you or your child. We offer everything from early orthodontics to adult braces. We can even help you get straight teeth up to 50% faster with Dr. Shafer's braces!
It is never too late to explore your orthodontic options. To find out if your smile needs improvement, schedule your Shafer Smile Assessment today by calling 217.356.9595. Your complimentary, no-obligation Shafer Smile Assessment includes digital x-rays, a comprehensive exam and consultation.